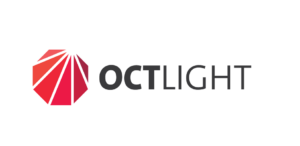 Diplomvej 381 | 2800 Kgs. Lyngby | Denmark | mail@octlight.com
This is the privacy policy of Octlight ApS explaining how we obtain, use, and keep data related to you ("Personal Data") when you enter and interact with our webpage (https://octlight.com/). Your Personal Data can directly or combined with other available data identify you.
We highly value your right to privacy and are committed to keeping your personal information safe in accordance with the applicable data protection laws.
By using this website, you agree to the terms of our Privacy Policy and to our Terms of Use. If you do not agree please do not provide us with personal information and close this website. Please take a moment to familiarize yourself with our privacy practices and contact us if you have any questions.
– Nevertheless, to provide our online offers such as requesting a quote or reaching out through the form, we may require processing your personal data only to a necessary extent. To provide our best service data retrieved by your consent may be exchanged with professional responsible of managing our IT-systems. The transfer to third parties exclusively takes place in accordance with Section 4.
The collection and use of your personal data take place after your informed consent or if the processing of the data is permitted by law. The data collected by your consent is stored until the purpose has been concluded. However, you can at any time contact us at
We ensure the security of your data according to the data protection laws and the extent of our technical possibilities. The data protection is elaborated in Section 7. It is noteworthy that the security of data transferred on the internet via e-mail correspondence or similar communication platforms is out our reach and may have security issues. We cannot provide complete protection of your data transferred by third parties.
What is Personal Data, how do we collect it, and how we use it
Some features of our webpage may require you to provide us with some personal information. Personal data is any information that relates to you as an identified or identifiable living individual. Different pieces of information, which are collected can lead to the identification of you as a particular person, also constitute personal data. This can as an example be information like your name, postal address, e-mail address, telephone number, and further personal data you choose to provide in the form.
Your personal data is collected in the two following cases:
Request a quote
A request for quotation is an opportunity in which you as part of a company or public entity request a quote from us if you are interested in a unique offer from Octlight. When you submit our tailored form on the webpage the data is transferred to us
You can at any time unsubscribe from this service by writing to us via e-mail or call us by phone.
Contact Form
You can reach out to us at any time by e-mail or phone. However, for your convenience, we also offer a contact form where you can write a message. To be able to receive a reply to your message you must provide us with some personal data. You are required to provide a valid e-mail address to make use of the contact service. Your contact data is used exclusively for the purpose of answering inquiries via the contact form.
When the  inquiries have been answered or if no additional reasons are for storing the data will be deleted.
These actions or series of actions of your personal data are exclusively for internal use for your purposes. When the duration of data storage has been reached the respective data is deleted if they are no longer required to fulfil a purpose or to initiate a potential contract.
For information of data collected by our hosting services we refer to Section 4.
Our Newsletter
When you sign up for our newsletter you may provide us with personal data e.g. email address and name with your consent. This personal data is stored on the third-party service . When you sign up for the newsletter you agree to receive emails with the latest news from Octlight.
Cookies
Cookies are small blocks of data created by our web server while the visitor is browsing on our website and placed on the visitor's device by the visitor's web browser to improve the functionality of this service and the content. Cookies used on this website do not violate your privacy. They are not used to store any personal information. Our cookies cannot be traced back to an individual user. We refer to https://octlight.com/cookie-declaration/
Transfer and disclosure of personal data
a. International datafransfer
If your personal data is transferred internationally, we ensure that your data is protected in accordance to the GDPR or the applicable data protection and privacy legislation. We do this by ensuring that there is a Data Processor agreement in place we comply with the applicable data protection and privacy legislation.
b. Third-party services
We use external service providers (IT services) for handling your personal data and make sure that for each of them a Data Processor Agreement exists that is ensure that the data processor complies with the applicable data protection and privacy legislation.
Further information for US residents
The California Online Privacy Protection Act, more commonly referred to as CalOPPA, was drafted to protect the privacy rights and personal data of California residents.
It aims to safeguards "personally identifiable information" and is currently considered to be the broadest privacy law in the US. The law's reach stretches well beyond California to require any person or company in the United States that operates websites collecting Personally Identifiable Information from California consumers
Although a California law, virtually all websites collecting personal data online must comply with CalOPPA because of the probability that the site(s) could be used by a resident of California.
Our webpage does not recognize nor respond to "Do Not Track" signals.
Our website is fully customized for persons at the age above 18 years. Younger children need a permit from their parents to transmit personal data to us. Otherwise, we do not collect their data.
In accordance with the CalOPPA we agree to the following:
Users can visit our site anonymously
We provide an extensive privacy policy
You can at any time access our privacy policy on the bottom of a page regardless of which site you have entered.
We will keep you updated on major changes in our Privacy Policy
You are free to contact us by email and change any personal information we may possess.
Your rights
Based on the applicable laws your rights to personal data are protected. Some of these rights are, however, complex and have not been included here. Please read the laws that apply to you from regulatory authorities for a thorough explanation of these laws.
In particular, and subject to the legal requirements, you may be entitled to
Obtain from us confirmation as to whether personal data concerning you are being processed, and where that is the case, access to the personal data.

Right to complain about processing to a national DPA

Security
Octlight ApS intend to protect your personal information and to maintain its accuracy. To protect your personal data against accidental or unlawful destruction, loss, use, or alteration and against unauthorized disclosure or access, we use adequate physical, technical, and administrative security measures.
Changes in our Privacy Policy
The Privacy Policy may be updated from time to time to keep up with the laws of personal data rights. In case of significant changes, we will make sure to notify you on our webpage.
We encourage you to check this page periodically for changes or updates.